Our head office and shop are located within a secure compound west of Sundre, Alberta which provides us with a central Alberta base for our operations. BHEC is recognized as an approved panel fabrication facility. Our shop is fully equipped for PLC/DCS cabinet assembly and our yard area has been specifically designed to facilitate the fabrication of skid buildings, including the complete wiring and installation of control equipment.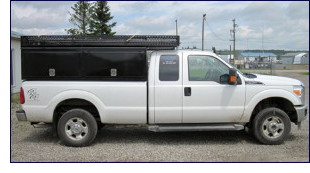 Our head office in Sundre employs an Office Manager, Accountant, Accounts Payable/ Receivable and Pay Roll Administrator. Our tradesmen include master electricians, senior electricians, journeyman electricians, instrument mechanics and a variety of 1st to 4th year apprentices. Our journeymen have experience in sour gas facilities and control systems. Some personnel also have the ability to generate and provide electrical and instrumentation drawings for project information.

Our personnel hold all required training certifications to meet industry and client standards.

The Big Horn Electric and Controls Ltd. fleet of service vehicles are fully tooled, 1 ton 4x4 trucks tailored to suit our clients needs.


Big Horn Electric and Controls Ltd. is a privately owned Canadian company with a committed team of professionals and tradesmen that combine their expertise with a strong work ethic to provide the industry with quality workmanship of the highest standard.



Client satisfaction
Maintain a Safe Work Environment
Prompt project completion with quality workmanship
Attract, develop, maintain and recognize dedicated employees
Respect and maintain our environment
Active and responsible member of the community